Red hair has a unique and captivating allure. Its fiery hues, whether they be vibrant red, strawberry blonde, or auburn, are something to celebrate. Makeup can play a significant role in enhancing the beauty of redheads. By understanding the distinctive features that accompany red hair and adopting makeup techniques tailored to them, you can unlock your true potential and radiate confidence.
Embracing Your Natural Beauty
Before diving into makeup tips and techniques, it's crucial to begin with self-acceptance. Your red hair is a gift, a distinctive feature that sets you apart. Embrace it with confidence, as self-assuredness is the foundation of true beauty. By celebrating your uniqueness, you'll be better equipped to enhance your red hair's beauty through makeup.
Understanding Redhead Skin and Hair
To create a makeup look that complements your red hair, it's essential to understand the unique characteristics of redhead skin and hair. Redheads often have fair complexions, which can be more susceptible to sunburn. Freckles are also a common and charming feature. Additionally, red hair requires special care to maintain its vibrant tones. By keeping these factors in mind, you can select the right makeup products and techniques.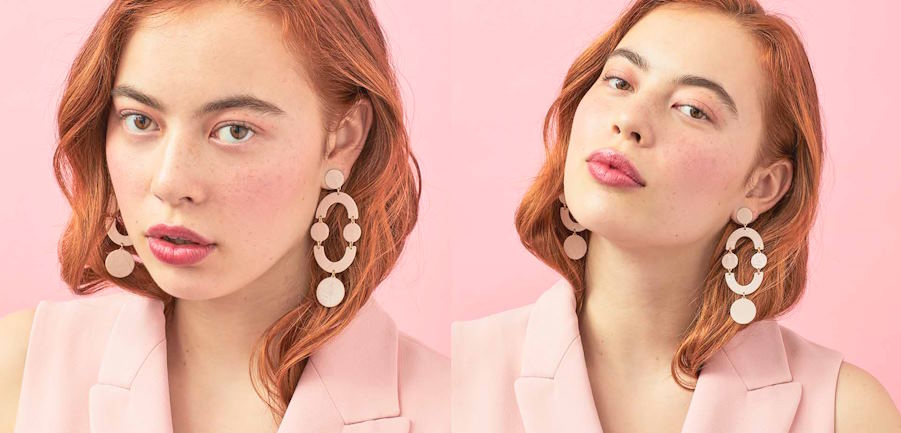 Choosing the Perfect Foundation
Finding the right foundation shade is critical for redheads with fair complexions. Opt for shades that match your skin tone, and consider options that help neutralize any redness in your skin. The goal is to achieve a natural, flawless look that enhances your beauty rather than masks it.
Enhancing Your Eyes
Your eye makeup can play a pivotal role in highlighting your unique features. Consider eyeshadow colors that complement your red hair and make your eyes pop. Green and blue eyes are particularly enchanting with the right eyeshadow choices. Additionally, pay attention to eyeliner and mascara techniques that accentuate your red lashes and brows.
Perfecting the Lips
Redheads have a range of options when it comes to lipstick. Bold shades can make a statement, while nudes and neutrals offer a softer look. Don't forget lip liner and lip care to ensure your pout is on point.
Blushing Beauty: Cheek Makeup
Choosing the right blush shades can add a healthy flush to your fair complexion. Blush can also enhance the charm of freckles, giving your face a youthful and radiant appearance. Learn how to highlight and contour for a sculpted look that complements your features.
Eyebrow Grooming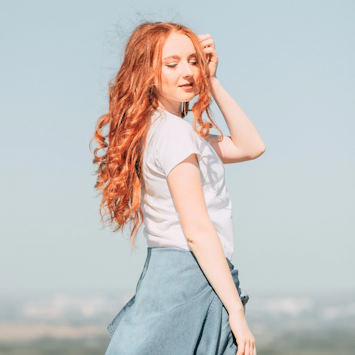 Embrace your natural eyebrow color, and focus on shaping and defining your red eyebrows to frame your eyes beautifully. Proper grooming and maintenance are key to achieving a polished look.
Day to Night Makeup Transition
Makeup should adapt to your daily activities and occasions. Discover how to transition from a day to evening look effortlessly, and pick up some quick tips for on-the-go touch-ups.
Skincare Routine for Redheads
To maintain healthy and glowing skin, redheads should prioritize sun protection and skincare essentials. Learn how to moisturize and address sensitive skin concerns. Discover strategies to combat common skin issues effectively.
Hair and Makeup Harmony
The harmony between your hair and makeup is essential. Coordinate your makeup with your hair color and style, and explore tips for matching makeup to different shades of red hair. Embrace the versatility of redhead beauty and experiment with various looks.