Hairpins, those small but mighty hair accessories, have stood the test of time as an essential tool in the world of hairstyling. From the elegant updos of yesteryears to the trendy and creative styles of today, these unassuming pins have been a staple in virtually every woman's beauty arsenal. Yet, their versatility and potential for creative expression often remain underestimated.
Essential Types of Hairpins
When it comes to hairstyling, it's often the smallest details that make the biggest difference. Hairpins are a prime example of this truth. They come in various shapes and sizes, each serving a distinct purpose in achieving that perfect hairstyle. In this section, we'll explore three essential types of hairpins and their remarkable versatility.
Bobby Pins
Sizes and Variations: Bobby pins, those trusty hair companions, come in an array of sizes and variations. From mini pins for delicate detailing to standard sizes that tackle everyday flyaways, there's a bobby pin for every hair need. Some even sport decorative ends, adding a touch of flair to their functionality.
How to Use Them Effectively: To use bobby pins effectively, make sure the wavy side is facing down against your scalp. This provides a secure grip on your hair. When inserting, slide the pin in at an angle, then push it straight down to anchor the hair in place. Crisscrossing pins in an 'X' formation ensures added stability for your hairstyle, whether it's a sleek bun or an intricate updo.
Hair Clips
Styles and Designs: Hair clips are a fashion statement in their own right. They come in an assortment of styles and designs, from minimalist barrettes to extravagant embellished clips. With a vast spectrum of materials, colors, and shapes, you can easily find hair clips that match your personal style.
Creative Ways to Incorporate Them in Hairstyles: Hair clips offer endless creative possibilities. Use them to accentuate loose waves, secure half-up styles, or pin back unruly bangs. Mix and match different clip styles to create unique looks that effortlessly transition from casual to elegant.
Decorative Hairpins
Ornamental Options: Decorative hairpins are the epitome of beauty meets functionality. These pins often feature intricate designs, gemstones, or charming motifs, transforming them into wearable art. Whether you prefer vintage elegance or modern glam, there's a decorative hairpin to suit your taste.
Their Role in Styling: Decorative hairpins are more than just accessories; they're statement pieces that can elevate any hairstyle. Consider using them as focal points in updos, adding a touch of glamour to bridal hair, or simply to infuse a dash of personality into your daily look. These pins are conversation starters and eye-catching accents that showcase your unique style.

Everyday Hairstyling with Hairpins
Are you tired of the same old hairstyle routine? It's time to give your everyday look a fresh twist with the help of hairpins. These tiny tools can transform your daily hairdo into something extraordinary. In this section, we'll explore four ways to use hairpins for everyday hairstyling.
Classic Bun with Bobby Pins
The classic bun is a timeless favorite that never goes out of style. To achieve this look, gather your hair into a ponytail, twist it into a bun, and secure it with bobby pins. For added elegance, leave a few face-framing strands loose to soften the look. Bobby pins are your secret weapon for keeping every strand in place, ensuring your bun stays neat and chic throughout the day.
Twisted Side Sweep with Hair Clips
A twisted side sweep is a quick and elegant hairstyle that works for any occasion. Part your hair to the side, take a small section, and twist it toward the back of your head. Secure the twist with a stylish hair clip, and you're ready to turn heads. Hair clips not only hold your twist in place but also add a touch of sophistication to your everyday look.
Adding Flair with Decorative Hairpins
Elevate your everyday hairstyle by incorporating decorative hairpins. Whether you're heading to the office or meeting friends for brunch, these pins can be the perfect finishing touch. Add them to a simple ponytail, secure them in a half-up, half-down style, or use them to accentuate a topknot. Decorative hairpins infuse your look with personality and charm, making you feel effortlessly put together.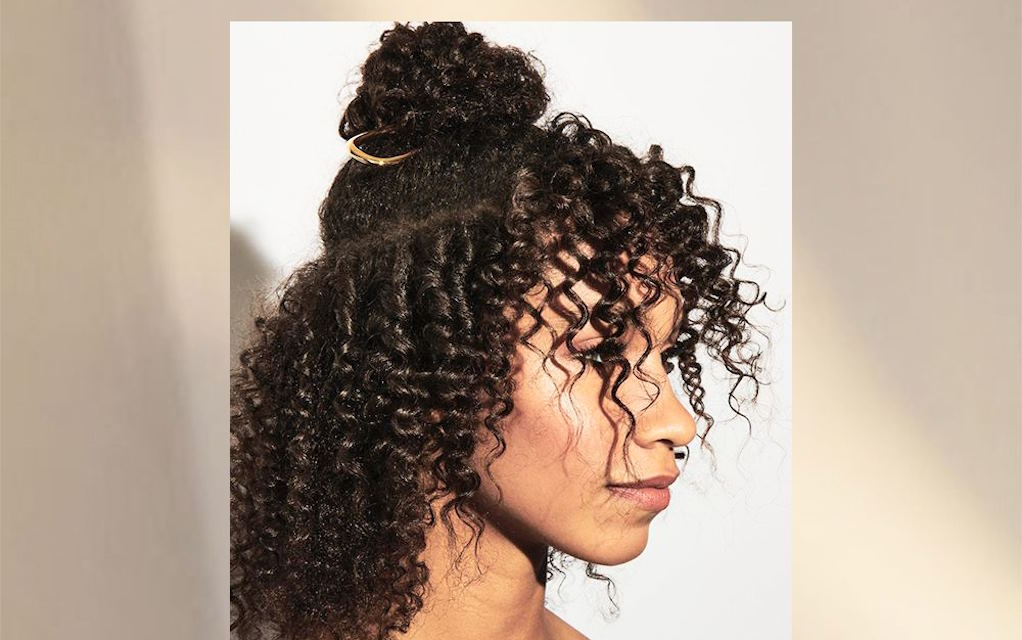 Special Occasion Hairstyles
Special occasions call for special hairstyles, and what better way to elevate your look than with the magic of hairpins? From elegant updos to bridal hairdos, and glamorous prom styles, hairpins are your trusted allies in achieving picture-perfect hair. In this section, we'll delve into the world of special occasion hairstyles and how to make them shine with the right hairpins.
Elegant Updos Using Hairpins
For formal events like galas or black-tie soirées, an elegant updo can steal the spotlight. Hairpins play a pivotal role in creating these sophisticated styles. Whether it's a classic chignon, a romantic French twist, or a modern bun, hairpins ensure your updo stays flawlessly in place throughout the night, leaving you free to dance, mingle, and enjoy the event without a hair out of place.
Bridal Hairstyles with Hairpins
On your wedding day, you deserve a hairstyle that reflects your unique beauty and style. Hairpins are indispensable for bridal hairdos, helping secure veils, tiaras, and intricate hairstyles like braided crowns or cascading curls. Decorative hairpins can add a touch of glamour, making you the radiant center of attention as you walk down the aisle.
Prom and Formal Event Styles
Prom night and formal events are your opportunities to shine. Whether you prefer a sleek, high ponytail, Hollywood waves, or a trendy fishtail braid, hairpins are essential for achieving that red-carpet-worthy look. They ensure your style withstands the hours of dancing and celebration, allowing you to enjoy the night with confidence.